Dangers, Toils and Snares...
Folks, old and new, few things gladden an old mod's heart like the way you stood up for this place in past weeks.
We can pretty much count on the fact that every time there's a new release, a Dead tour or show announcement, or some Dead-related media hoopla, we're going to be swamped. Some newcomers will be long-lost Heads dying to connect. Some will be new Heads longing to connect. This, of course, is highly desirable. Welcome.
 Others, as we have seen, come mainly to vent or spew venom, and having done so usually move on. I am most gratified with the way the community members, old and new, came forth to squelch this in our most recent episode (and for those just joining us and filled with morbid curiosity, I refer you to the Dead To Tour In Spring topic around the time of the presale).
 Others, frankly, will be porn spammers, malware perpetrators, and other cancers on the Internet. We have had the occasional instance of a porn spammer getting through and posting in the forums, but the more usual scenario is simply creating a user profile full of heinous links. If you should have the misfortune to encounter such a situation, please bring it to our attention and we'll deal with it. Please ALSO recognize that, contrary to the shocked reaction the first time this happened, porn and malware are NOT among the features we're offering here and we do not hold with that stuff.
 Thanks and furthur!
July 7, 2011 - 6:25am
#11
I Know...
... I'm mixing topics again but I just can't help myself based on the current discussion. For folks who don't know who this guy is by sight, I apologize in advance but he is the last hope of the Western World (in a comic relief sense).
My newest hero; Ron Swanson for President in 2012!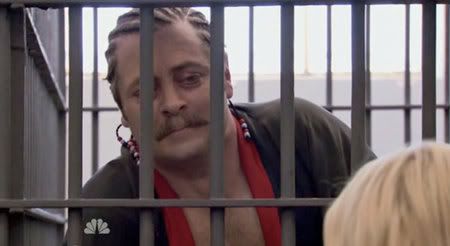 This is a screen shot from the NBC sit-com "Parks and Recreation" season 3; episode 4 which was hands down the funniest I've seen so far.
See y'all in Philly @ The Mann CNTR! Looks like I'm going alone on this trip as I can't convince anyone to go with me. There is someone I'd love to take but that would be a dream come true... Maybe my prayers will be answered - we'll see!