April 14, 2008 - 2:52am
#792
Heaven Help The Fool(s)?
Glad to see that someone is checking the stuff out I posted. Thanks! Also fyi, Colbert will have The Roots on his show this week, as they broadcast live from Philadelphia! This will be only the second time in the show's history that a musical guest makes an appearance. Last week (or so) REM appeared live as both (collective) guest and performing artist. Also, have you seen the most recent (real) news on China, regarding Taiwan? Perhaps we will have something to celebrate, after all.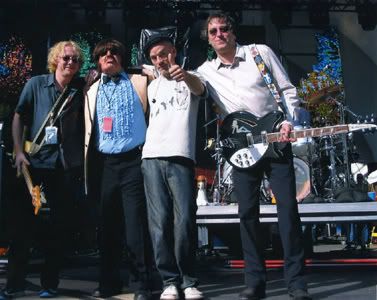 "Since you've all been such good boys and girls, I would like to take everybody in this entire audience out for milk and cookies. There are buses outside. Everybody follow me."